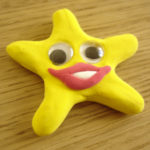 In addition to the timetabled programme, we have a wonderful range of activities across the 48 hours of the conference. All are optional, for you to sample or engage in as you like.

Missions and Marbles
Feeling playful? Your conference playmakers are here to remind you of the exhilaration and anticipation of playing games. Be prepared to accept missions from the moment you arrive and you will be both challenged and rewarded.



Escape Rooms Experience, Q&A and Pirate Treasure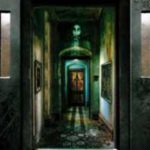 On Wednesday evening, buses will take all participants across the city to Manchester's Escape Rooms. A drinks reception will greet us, and those who have booked the Escape Room add-on to their registration will then get locked into one of the Escape Room's challenging rooms, as others watch them try to escape on exterior screens.
Once everyone has escaped (or been let out) the game masters at Escape Rooms will join us for a Q&A to discuss the design and running of the games. We'll then provide everyone with a pirate map to the hidden treasure (also known as the conference venue) that will lead you efficiently through some of the highlights of the Sea of Manchester (there may be dragons).

Neon Sports
To ease away any tired bones from the previous night's activities, a range of unusual twists on standard sports will take place in the sports hall at the venue. All welcome, as players and observers.


Becoming Storybook and Inbox Zero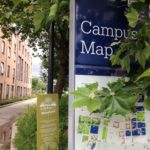 Becoming Storybook (a mystery)
Nikky Norton Shafau
Nikky is a little bit strange…she wants to become a Storybook.
Listen to my poem
Riddled with symbols and clues.
Become Story Hunters
Or let the narrative find you.
Either way, the curious
Will know just what to do.
Adventure seekers never rest –
So now it's over to you…@storybooklook
Meet in the foyer at 15:00, Thursday, to hear more…
Inbox zero – a good idea? – WITHDRAWN
Kevin Maye
We've an online learning platform to deliver basic digital skills and an audience that's worried about email security, spam messages and phishing. Our idea is to address these concerns with a game of 'Inbox zero' – the challenge for the player is to get to zero unread messages within a time limit.
This session is no longer running.


Conference Dinner
The dinner is a relaxed buffet: a chance to discuss ideas and reflections with fellow participants. Keep an eye out, too, for anything unusual.


Sea You, Sea Me
The seaside comes to Manchester! Grab a bucket from Reception and some random fellow delegates to play this conversational game. Allow 15–30 minutes. Join Giskin Day, Imperial College London, on Friday 10am (Seminar Room G16) to discuss your experience of the game and find out how it can be adapted for educational contexts.



Board Game Cafe and Giant Games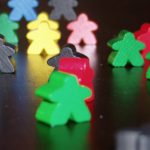 We are delighted that Fan Boy Three, a popular board game cafe in central Manchester, will be bringing a selection of the wealth of good board games now available, and helping you play and discuss them on the central steps of the venue. Ever wondered if there's a board game that fits with your discipline? Or just want to engage a different part of your brain with a few friends? These are the people to ask. The board game cafe will be open throughout the conference.
Dotted around the venue you'll also find some giant versions of traditional games, for you to use at any time. One word of advice: don't stand near to the giant Jenga when it falls…



Escape the conference!
Teams of sixth form students from a local college have been working with researchers from Manchester Metropolitan University to investigate and design escape room experiences, to develop problem solving skills. Four teams will be setting up their pilot escape rooms over the conference: come along with a group to the top of the central stairs, or sign up to join others, and pit your wits against the students' puzzles!