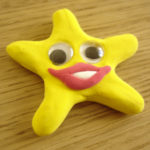 In addition to the timetabled programme, we have a wonderful range of activities across the 48 hours of the conference. All are both available and optional, for you to sample or engage in as you like.

Toy Trouble! [Throughout]
Feeling playful? Your conference playmakers are here to remind you of the exhilaration and anticipation of playing games. Be prepared to accept missions from before you arrive and throughout the conference, and you will be both challenged and rewarded.

Secrets and Spies [Wednesday Evening]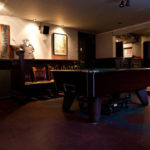 Assume a secret identity and keep your cover whilst you intercept secret messages, crack codes and solve cryptic puzzles, or just have some great pub grub, drink a beer and get to know a few folks.
Why is the landlord of the Salutation so secretive? What's that accent he's trying to disguise? Who is the lady in the green scarf? And why are there so many spelling mistakes on the menu?
Find out. Or not. It's up to you. It's not like the secret service is relying on you or anything.

Pablo the Penguin [Thursday 12:15-12:25]
Pablo the penguin: using a brand mascot to reach the disengaged. David E Bennett, Paula Thompson.
Pablo the penguin: how a brand mascot can help bridge the social gap between the library service, build trust and support the anxious and disengaged. 10 minute pitch.

Board Game Cafe [Thursday]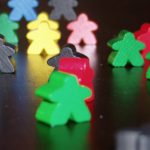 Fan Boy Three, a popular board game cafe in central Manchester, will be bringing a selection of the wealth of good board games now available, and helping you play and discuss them on the central steps of the venue. Ever wondered if there's a board game that fits with your discipline? Or just want to engage a different part of your brain with a few friends? These are the people to ask. The board game cafe will be open all day on Thursday.
If you have time in Manchester before or after the conference, Fan Boy Three have a new expanded venue at 25 Hilton Street: pop along for a coffee and a game.

Relax, Play and Eat Evening [Thursday evening]
Nothing formal here. Join us at the Brooks Building for a celebration of play with something for everyone. There will be street food, live band karaoke, a maker zone, competitive jigsaws, a quiz challenge, and video games. Or just have good beer and have a chat in the chill out zone if that's more your thing.

Escape the conference! [Thursday evening]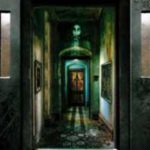 Teams of sixth form students from a local school have been working with researchers from Manchester Metropolitan University to investigate and design escape room experiences, to develop problem solving skills. Four teams will be setting up their pilot escape rooms over the conference: come along with a group to reception and sign up to pit your wits against the students' puzzles!

Exorcise the Night Before [Friday morning]
For the morning after, wake up with our exercise/dance class (7:30-8:30) and then peddle your own healthy breakfast on our smoothie bike (8:00-9:30).


Giant Games on the Steps [Throughout]
Any time you feel like a break from sessions, or want to relax / play / talk, head to the central steps, where there will be giant games, pop-up events and always someone to talk to.